Enrolling Students in Courses
---
Students must be enrolled into a Grade Level Course first before SchoolWise allows a student to be enrolled into any other course. The easiest way to enroll students into their Grade Levels is using the Bulk Enrollment Tool.
Bulk Enrollment
Launch the Enrollment Form from the toolbar and click on the class section you wish to enroll students into. If you can't see the section that you are looking for remember that you can sort each column alpha-numerically by clicking on the column header. Once you have selected the class click OK or double click class to launch the Enrollment Form.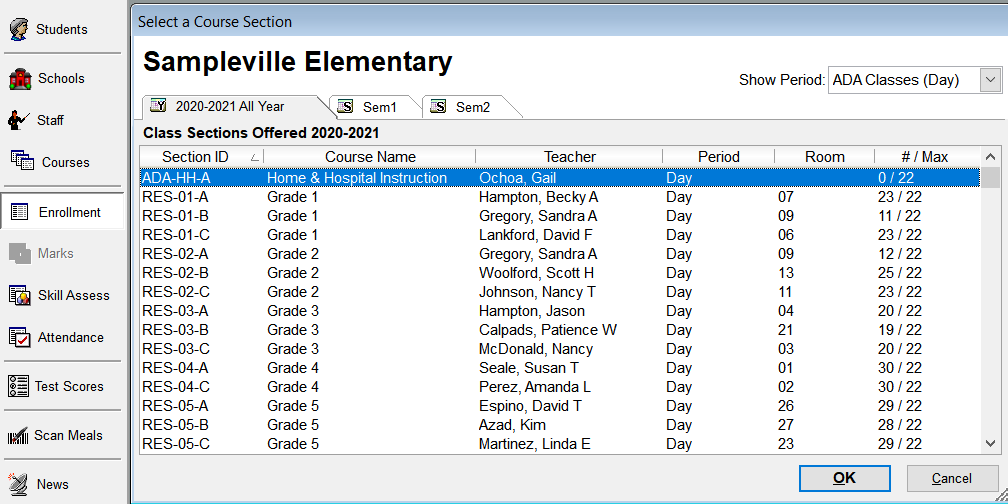 Click the Bulk Enroll button to the right to enroll all the students into the class.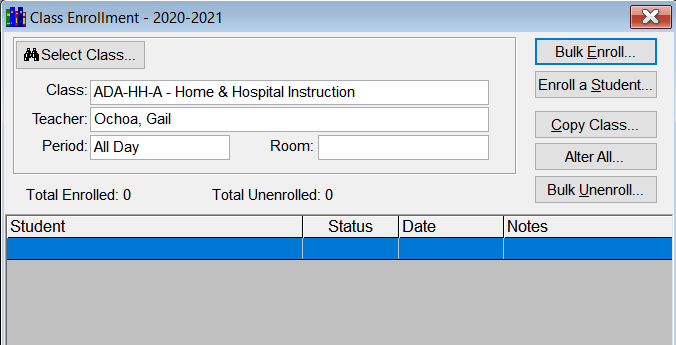 Choose the grade level from the Show students in Grade pulldown menu and then select the Enroll on Date. You should see the list of students on the left that can be moved by clicking on the double arrows (>>) or one by one with the single arrow (>). Click OK when your done.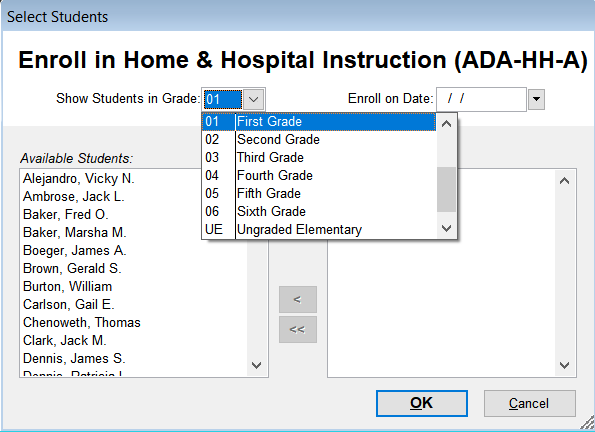 Regular Enrollment
You may use the Enrollment Form to enroll a single student using the Enroll a Student button instead.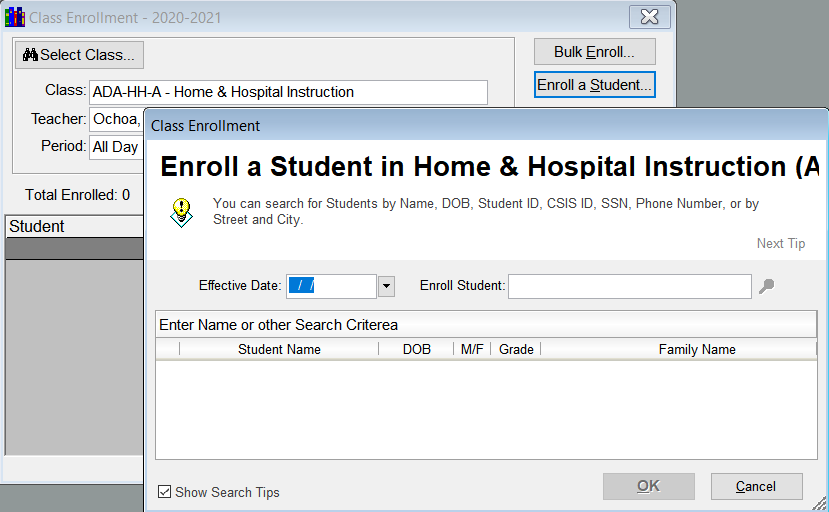 Another way to enroll an individual student into his/her classes is using the Student Form Enrollment Tab and select the Enroll in a new Class button.
On the Enrollment Form the Copy Class button can be used to copy the students from one class into another another. This is useful when students in a grade level have identical schedule.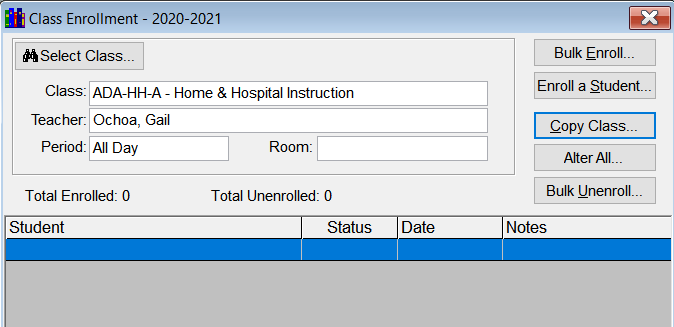 ---
What's Next