Share feedback
Thanks for sharing your feedback!
Parent-Student Portal Features
School Calendar


Class Schedule

Gradebook Marks (

live progress report with average marks and assignment/assessment details)



Report Card Summary


CAASPP/ELPAC Scores

Attendance summary

Teacher Messaging System
Note: Parent-Student Portal features can be customized within your web district configuration options)
Web Portal Access
Login into your parent-student web portal (click here for help).
If a shared device (computer/tablet/phone) is used to access a parent-student portal, you should not save your web account login credentials on the device's internet browser.
When a parent logs into the parent portal they see a list of all their children enrolled in the district. Click the student name to access their information.

When a student logs into the student portal they see only their own class schedules, grades, and attendance records.

Clicking on a student will show the selected student's class schedule and gradebook marks on the right side of the screen.
Additional information can be accessed by clicking the desired link on the left side of the screen.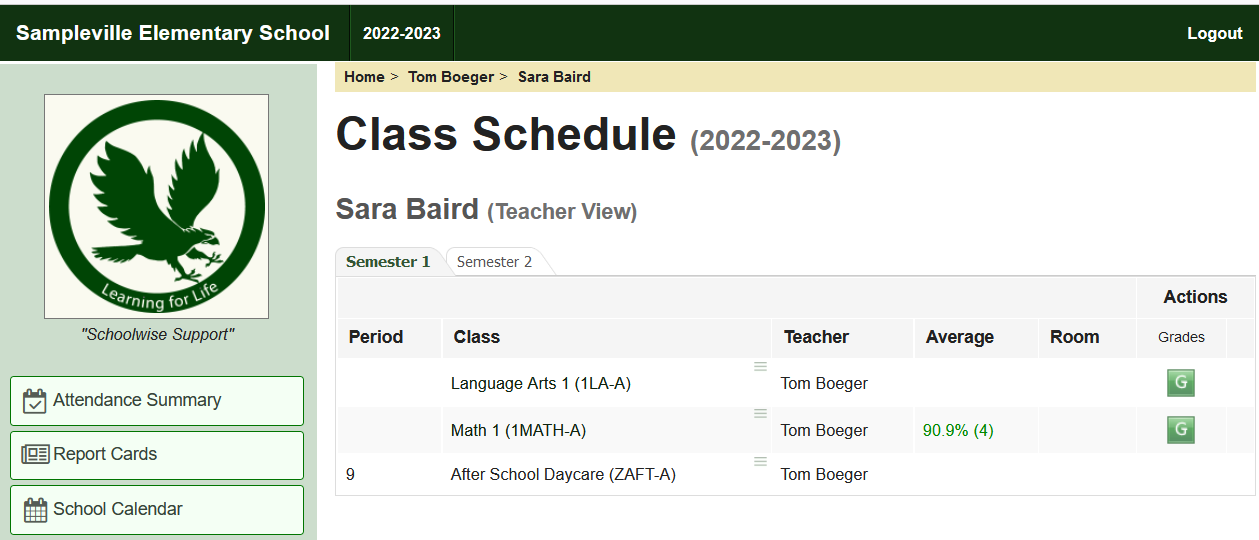 Clicking on the grades symbol brings up the assignment/assessment details for each class: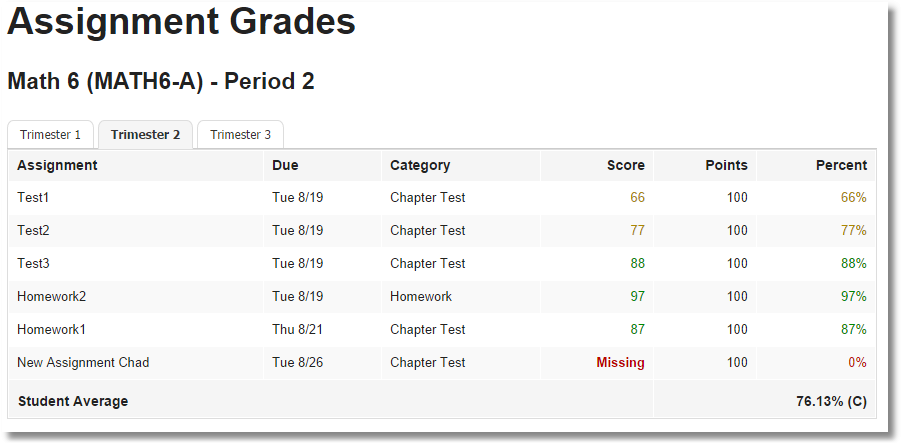 Teacher Messaging System
Teachers can send messages to one parent, all parents, one student, or all students in a class.
Students can send messages to teachers.
Parents can send messages to teachers.
This is an internal text messaging system for SchoolWise web portal account users.
This is not an external Person-to-Person (P2P) text messaging system for cell phones.
If enabled in your web portal account preferences, you can choose receive an email notification that a new message has been received in your web portal account.

For parents and students:
Just to the left of the teacher's name is the menu button.

Clicking on it brings up the messaging menu.

Clicking on that brings up the form below.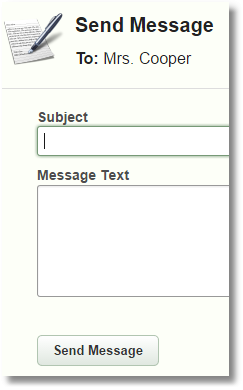 CAASPP/ELPAC Scores
California Assessment of Student Performance and Progress (CAASPP) and English Language Proficiency Assessments for California (ELPAC) scores can be accessed from the SchoolWise Parent-Student Portals. CALPADS API credentials must be setup in the web Configure District/School Options to link these test score reports. Click here for more details.

When you click on the report name, you get the actual score report from TOMS in a pdf file.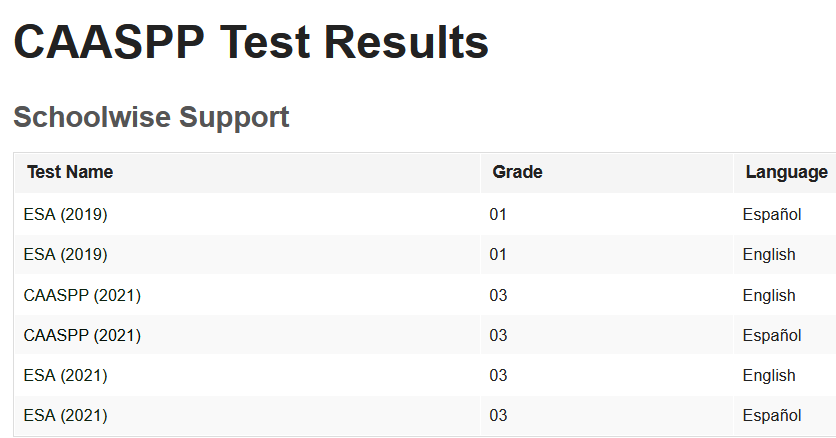 ---
What's Next