Share feedback
Thanks for sharing your feedback!
School Office Menu
The default admin home page is a school office menu from which an admin user can select the web page they want to access.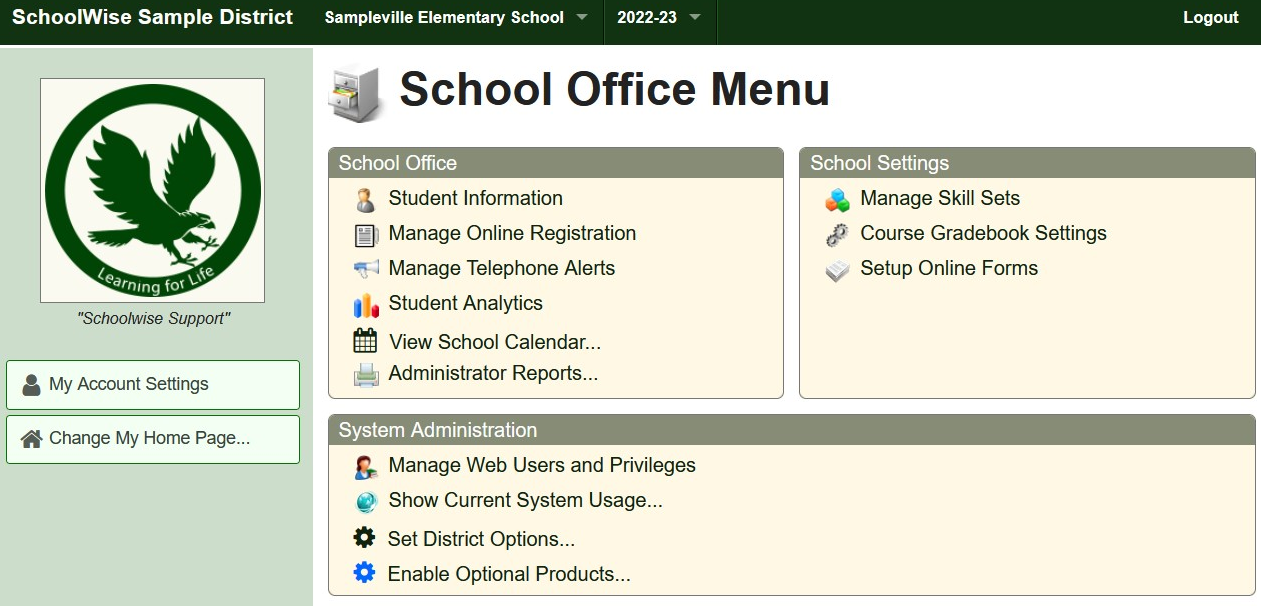 Default Home Page
An admin user can change their default home page if desired. From the school office menu page, click "Change My Home Page" and select your desired default based on the options you have privilege for. For example, you can change your default home page to show the Web User Accounts so that you can access all web user accounts and teacher gradebooks.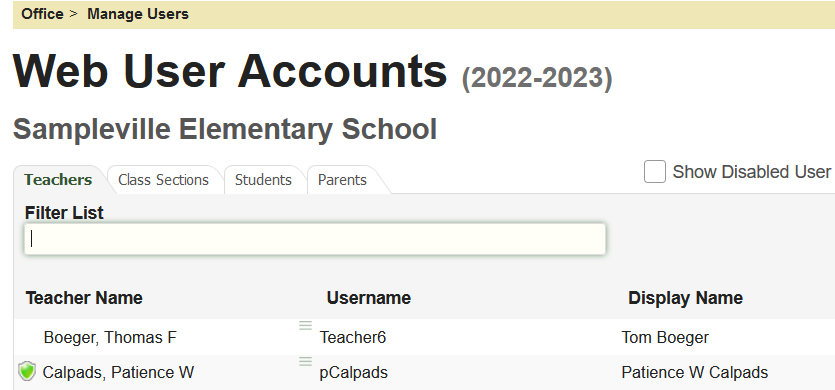 Admin Drop Down Menu
You can access the school office menu from another web page by selecting it from the Administration drop down menu on the top right.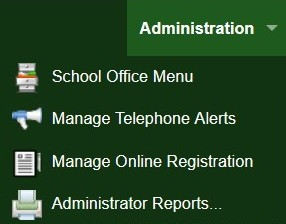 ---
What's Next