School administrators can see all users who are currently logged into their district in the SchoolWise web system. Select the System Usage link from the School Office System Administration Menu to see the current users.

View User Audit Trail
School administrators can view the user audit trail for any web account which includes the login history.
To the right of each name (to the left of the username) is what is known as a Hamburger Menu. Click on this and then click on View User Audit Trail.
For teacher web accounts, View User Audit Trail also includes a change log for gradebook marks.
We also have web reports to capture student login history or parent login history.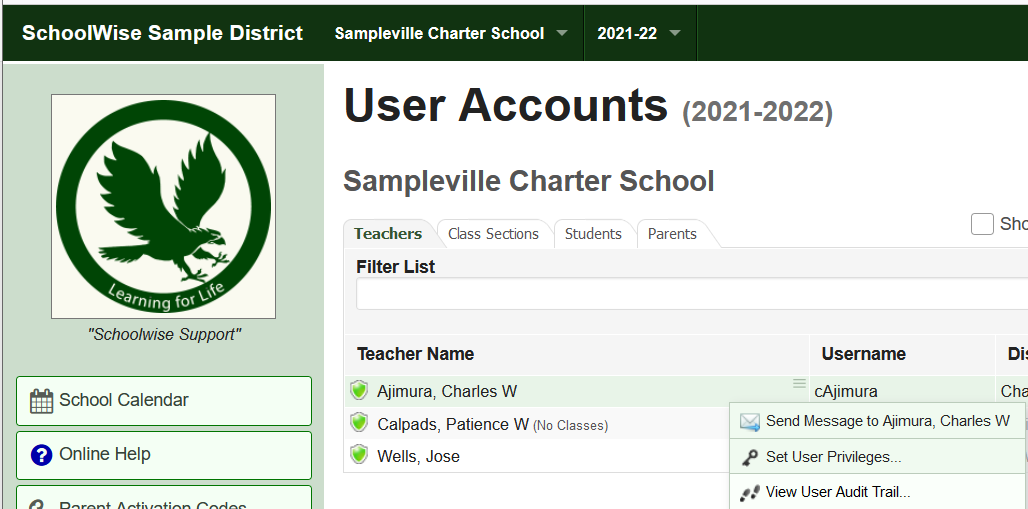 ---
What's Next