Web Reports
Note: SchoolWise Web Reports have been developed specifically for web content such as teacher gradebooks, online registration, web portal accounts, etc. We also have the SchoolWise Desktop Report Explorer which has many additional reports available. Click here for more information on Desktop Reports.
To access SchoolWise Web Reports, make sure that you are logged into your web portal and have selected the desired school and year.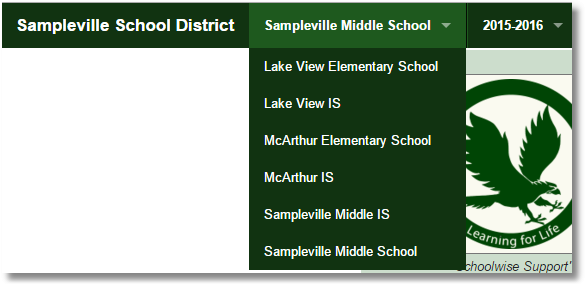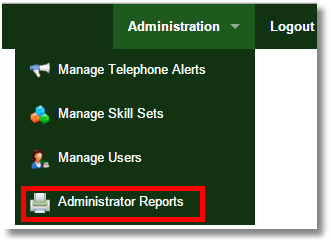 Then click on the Administration menu in the upper right-hand corner of the screen and choose Administrator Reports.
Note: This report menu can also be accessed from the Class link in the Teacher Gradebooks.
Another web browser window will open with a list of available report categories.
Expand the desired category (click the + symbol) to display the list of available reports.
Choose the desired report (click the report) and then click the View Report link at the top.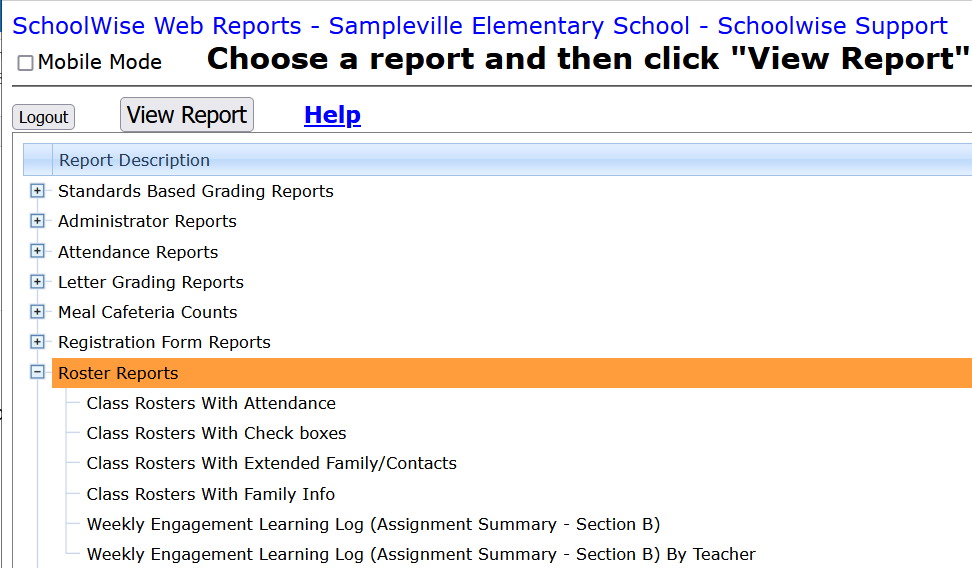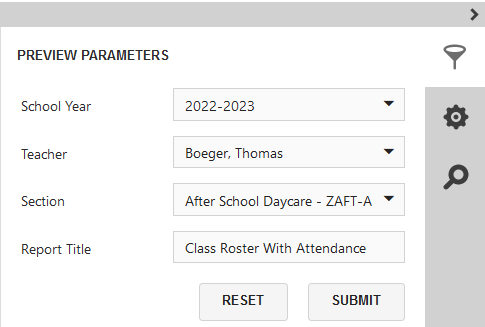 Define the report parameters you want to use, then click the SUBMIT link to run the report.
You can then view, print, or export the report. All of our reports can be saved various file formats such as PDF, CSV or XLS for easy electronic transfer or importing to other software packages.
Click on the wheel icon to define export options.
---